For most people, Sani Dental Group's Main dental clinic in Los Algodones is the perfect fit. Located on Alamo St, the city's main street, and just a few steps from the border patients can find the best Los Algodones Mexico dentist.
A large dental clinic with more than 35 dentists and an on-site dental lab makes it clear why Sani Dental Group is the Best Value in Dental Care. Finding the best Algodones dental prices is only possible when you visit the right clinic. With our new and improved building, we also incorporate the latest dental technology and equipment to provide a fast and more comfortable treatment.
How to Get There
Los Algodones is the northernmost town in Mexico. Americans found it very easy to reach from their residency home as the town is situated near the borders of both southeastern California and southwestern Arizona.
Get to the city by driving or flying. For those coming far away, taking a plane to the nearest airports will be the best option. The nearest airport to Los Algodones is Yuma International Airport which is 13.6 km away from Molar city.
Other nearby airports include San Diego 230.4 km and Phoenix 267.3 km.
Main Clinic Address
Calle Alamo 287, Vicente Guerrero, 21970 Vicente Guerrero, B.C.
Accommodation
When thinking about staying in the city for a few days to complete the procedure, we recommend staying at the two best hotels in Los Algodones.
As we are dedicated to delivering the best dental experience, we count on two of the best hotels in town, where all of our patients are eligible to receive special rates.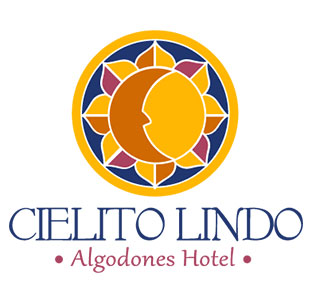 Both hotels have all the services patients may need during their visits for dental work in Algodones Mexico. The warmth and coziness of the hotels make you feel just at home and enable a peaceful time.
Transportation
To maximize our patients' comfort, we offer a free shuttle service between the border, Yuma Airport, Hotel, and clinic.
Our staff can pick you up right after crossing the Los Algodones border and take you to our clinic or to the hotel.
We can also pick you up at the Yuma Airport and take you to the clinic or to the hotel. It will only be necessary to call us 48 hours before to schedule the vehicle and it will be right on time.
Getting dental work done in Mexico has never been easier. At Sani Dental Group, we make your experience as smooth as possible.